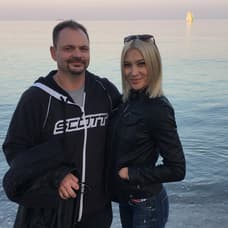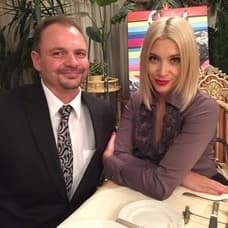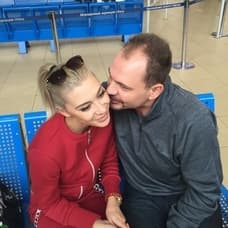 Anna and Iver
Hi, my name is Iver and I'd like to share my experience on Dating.com!
I've always thought that dating someone online won't go anywhere because most of the time people don't really meet. But life is a risk and I decided to try to take things further if I ever met the right match. It didn't take long being on Dating.com before I saw Anna and sent her a message. She's got amazing eyes and is so beautiful! We started talking online and I felt very relaxed talking with her. We have a lot in common and make each other smile so things developed quickly. After we'd been chatting a while I kind of felt some big feelings about her. It was almost like she was my dream woman!
As I said, I really wanted to make an effort if I met someone so I decided to travel to Ukraine to meet her. As soon as we met, I was attracted to Anna and we got on really great. We both decided not to rush in even though we both love each other. We kept messaging, had phone calls and video chatted. It took four trips to Ukraine before I decided to get serious and propose to Anna. We took a vacation together when I opened my heart to her and proposed. I was quite nervous to know how she'd answer but happily she said yes!!! Now we are planning our future together!!
Iver and Anna