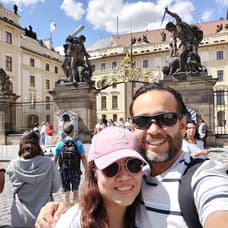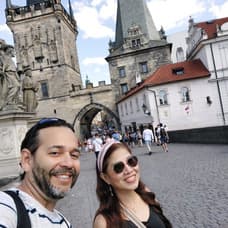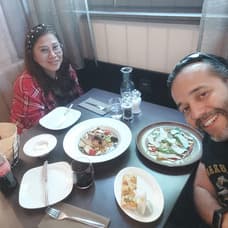 Fernando and Gin Fung
This beautiful story started in a somewhat unusual way. We decided to go to the dating page because we wanted to find something unique and different. Perhaps the person we are looking for was not nearby but we tried and… here we are!
It was difficult for both of us because we were in different countries, but we did not imagine that several months of talking would allow us to discover how much we have in common and we became addicted to each other.
Was it fate that put us on the same path? Well, that's good, you decided to get us together. Every day we feel closer to each other and that trust that we built so much paid off it was at that moment when we both decided to take that big step of being able to see each other, taking advantage of the fact that Gin was taking vacations near the Czech Republic. And she came to me! We spent unforgettable days! We got to know each other even better. We had long walks and we got to know many beautiful places in Prague. I can say with all that we had a good time. That is why we want to thank Dating.com because it allowed us to meet that special person that we are looking for so much and that, finally, we have the joy of saying that we met.