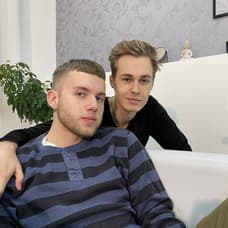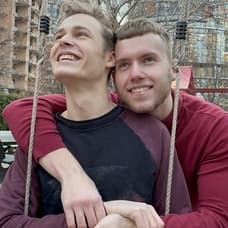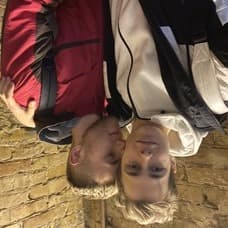 Roma and Artem
I want to share with you my love story, which allowed me to meet a human, which became my whole universe.
I could never ever imagine that it could happen to me just after registration on Dating.com.
The story started in a very unusual and exciting way. Roma messaged me and we immediately hit it off.
We have been talking about a range of different topics for hours.
We sent each other dozens of photos and I felt he was my soul mate.
We brilliantly complemented each other. But, what is even more important, we discovered that we have the same values and hobbies.
We both fell in love.
It was a surprisingly fateful meeting. It completely changed my life.
We have been in relationships for a long time now and our passion is only getting stronger.
And every day we fall in love more and more.
I am grateful to Dating.com for helping me to find the love of my life.
I can say with confidence that I am really happy now.