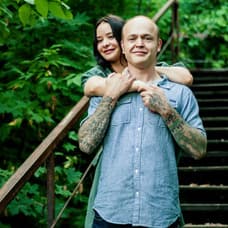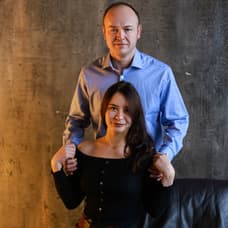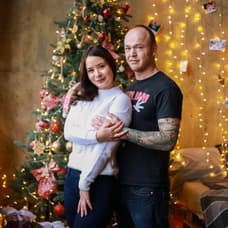 Peter and Olga
This is a love story about England and Ukraine.
This couple met in Kharkiv more than 3 years ago. After some communication, Peter visited Olha several times. They had plenty of time together and had a lot of pleasure from communication and getting to know each other better. They walked, watched films and spoke a lot together. Feelings began to emerge and become stronger. After such communication is understood they will be together.
She is an ordinary, tender Ukrainian woman. She dreamed about a strong happy family with cozy evenings and funny weekends together. She needed an understanding and loving man with whom she can live a long and happy life and share all my love. That is why she decided to apply to this marriage agency. I strongly believe that I will meet my person here. So, thank God my wishes came true. I have met my Peter from England. Firstly we had correspondence and tried to discover and understand our souls. We both were very happy to find each other.
After our communication, Peter decided to visit me in Kharkiv and we spent a lot of time together. Agency workers helped us to organize this meeting and Peter and I felt a lot of comforts and a warm atmosphere. Now we are together and never stop giving thanks to people who helped us find each other. We are very happy and we know now what real love is.