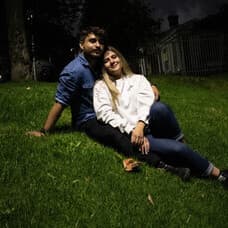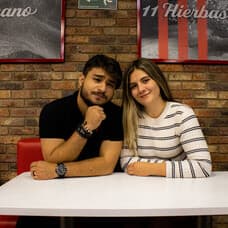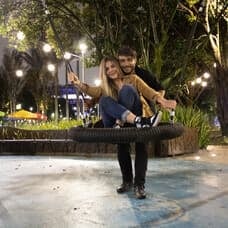 Juliana and Mike
A big language gap, difficult to understand each other, but well, we made it! :)
We are Juliana and Mike. We went out for a couple of days, we went to different places in my city. We got lost looking for each other because Mike doesn't use a mobile phone, he only uses a laptop. He likes to live the old way and it's the most romantic because we don't need to be with a mobile phone when we go out. We know each other better, it's weird I admit, but I didn't live much on the mobile phone either, we only use it for calls, and we hope Dating.com helps us to communicate when Mike returns to his country.
At first, I almost didn't understand much of what he wanted to tell me, he doesn't speak Spanish well, but he learned well from me and I came out speaking much better English after meeting him, I think that if we give each other a chance things will flow better.
I thank the site for allowing us to meet, we were both looking for something real, Mike had no luck until he decided to talk to me and my luck is to meet a great man, handsome and very special.
We are good friends and hope to remain so for many years to come.